If you're on the hunt for a unique Father's Day gift to go alongside the classic 'World's Greatest Dad' mug, you've landed in the perfect spot. A realm of exciting adventures and extraordinary presents awaits here in Shakespeare's England. Whether you're after an unforgettable day out, a personalised gift, or a culinary delight to pamper your father, we have everything you need to make his day truly memorable. 
Rev up Father's Day with gifts for car-crazy dads!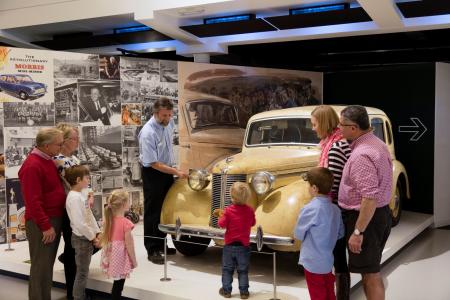 Looking to spoil your car-crazy Dad with the perfect Father's Day treat? Look no further than the British Motor Museum! This incredible destination offers a wide selection of gifts and unforgettable experiences that are sure to kickstart your dad's special day in the most exhilarating way.
On Father's Day, visitors can immerse themselves in the impressive collection of vintage and veteran motorcycles, allowing your dad to indulge in his passion for all things automotive. The day's highlight is the annual Vintage Motor Cycle Club's Banbury Run, where 500 magnificent motorcycles and three-wheelers produced before 1931 gather for a spectacular display. It's an event that any petrolhead will find truly captivating.
And why not make Father's Day celebrations last all year long with an annual membership? It's a sure fire way to stay in the good books! Memberships start at just £42 per year and offer a range of exclusive benefits. As a member, your Dad will have access to special 'member only' events, including the exciting 'Museum on the Move' experience, where he can ride in a selection of our museum cars.
And that's only the beginning. No car-loving dad could resist a gift from the British Motor Museum, whether it's that perfect piece of automotive merchandise, a year of exclusive Membership perks or simply an unforgettable step back in time. It doesn't matter if he loves exotic concepts, film and TV cars or just wants to see the car his dad drove, every petrolhead will leave the Museum grinning. There's also an opportunity to win a ride in your dream car in the museum's 30th anniversary raffle! For just £5 per ticket - they are raffling the opportunity to sit and ride as a passenger in some of the legendary cars held in the museum's collection - click here for information and tickets!
Give foodie dads a mouth-watering Father's Day with gourmet gifts that hit the spot!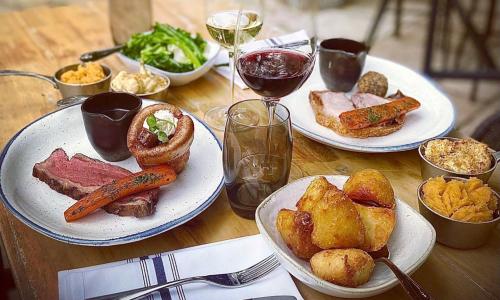 Spoil your foodie Dad this Father's Day in Shakespeare's England! From scrumptious Sunday roasts to indulgent afternoon teas, we have the perfect culinary experiences to satisfy his taste buds.
Treat your Dad to a heavenly dining experience at The Fish Hotel and Retreat, where their Sunday Lunch has become the talk of the Cotswolds. Savour the extraordinary feast of slow-roasted pork belly with sage and onion bonbons and an array of delectable trimmings. Alternatively, indulge in succulent beef sirloin served with seasonal vegetables, Yorkshire pudding, and rich gravy. Vegetarian options, like the irresistible Wiltshire truffle and local asparagus risotto, are also available.
The main courses range from £21.00 to £30.00. Book here.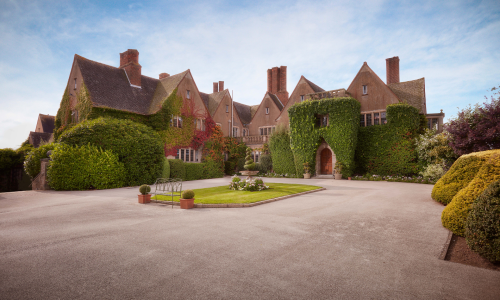 Mallory Court Hotel and Spa in Leamington Spa and The Arden Hotel in Stratford-upon-Avon offer enticing Father's Day gift vouchers for a gourmet getaway. From a delightful Midweek Afternoon Tea for Two to an exquisite Tasting Menu with Champagne, these boutique four-star hotels have something special in store for Dad. 
Or treat your dad like royalty as you whisk him away to the Riverside Terrace at the Crowne Plaza Stratford-upon-Avon. Let him kick back and relax as he enjoys a delightful early evening drink and meal on the beautiful terrace overlooking the serene river, where the soothing sounds of the flowing water blend harmoniously with the clinking of glasses and the joyful laughter of loved ones. 
Raise a Glass to Dad: Thoughtful gift ideas 
Treat your Dad to his very own personalised bottle of gin from Shakespeare's Distillery. Choose from a selection of exquisite gins, including Stratford Dry Gin, Rhubarb Gin, Mulberry Gin Liqueur, or Elderflower & Quince, and customise the label with a special message just for Dad. Shop online here.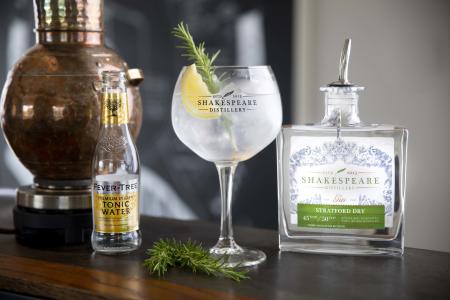 Or perhaps Dad would like a fun and flavourful gin-tasting experience at Warwickshire Gin Company. The voucher is £20.00 and includes a welcome drink on arrival, a distillery tour, a tasting session filled with plenty of Rum, Gin and Vodka and to top it all off an additional three drinks of your choice! More information here.
Celebrate Father's Day with a Magical Family Day Out in Shakespeare's England!

Make this Father's Day truly unforgettable by treating Dad to a magical family day out amidst the rich heritage and natural beauty of Shakespeare's England. Show him how much you value quality time together and create cherished memories that will last a lifetime.
Families with younger children can embark on a thrilling and interactive journey filled with pirates, puzzles, and hidden treasures at Magic Alley in Stratford-upon-Avon. Designed to captivate the imaginations of both young and old, this brand-new adventure promises excitement, mystery, and fun for the whole family.
Prepare to test your wits and embark on a swashbuckling adventure as you encounter mysterious clues, hidden messages, and mind-bending challenges. From deciphering secret codes to solving intricate puzzles, your teamwork will be put to the test as you navigate through this immersive experience.
As the adventure reaches its climax, a delightful surprise awaits both children and parents alike. Step onto an indoor beach filled with soft play sand, where little ones can unleash their creativity and build magnificent sandcastles. While the young pirates engage in imaginative play, parents can unwind in comfortable deck chairs, enjoying a moment of relaxation.
Magic Alley's Pirates and Puzzles adventure is recommended for adventurers aged 6 and over. The challenges and activities are carefully crafted to provide age-appropriate excitement and engagement.
Tickets for this thrilling experience are priced at £9 for adventurers aged 6 and above, and £5 for children aged 3-6 (plus booking fee). Secure your slot and ensure an unforgettable adventure by visiting the Magic Alley website to book your tickets in advance.
But no Father's Day trip in Shakespeare's England would be complete without a visit to Warwick Castle. Their Midsummer Carnival is a vibrant and thrilling celebration held between the 17th June - 16th July, perfect for celebrating Father's Day with the whole family.
During the Midsummer Carnival, Warwick Castle comes alive with a multitude of activities, live performances, shows, and demonstrations. From thrilling jousting tournaments showcasing the skills of knights on horseback to thrilling falconry displays featuring magnificent birds of prey, there's something for every Dad to enjoy.
To ensure a seamless visit, it is recommended to check the event details, ticket availability, and any additional requirements or restrictions on the Warwick Castle website. Plan ahead, secure your tickets, and prepare for an extraordinary Father's Day experience.
And for golf enthusiasts, The Welcombe Hotel has curated the perfect Father's Day celebration with their "Bucket of Balls, BBQ & a Beer" event. Join in on Sunday, the 18th of June, from 2 pm to 4.30 pm for a fun-filled family experience. Practice your swings on the driving range, enjoy a bucket of balls, and savour a delectable BBQ feast complemented by a refreshing beer or soft drink. Be sure to reserve your spot by contacting golfoperations@thewelcombehotel.co.uk or by calling 01789 413 800.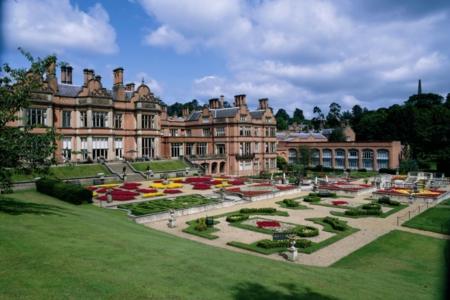 Extend the celebration of Father's Day to an entire week of joy and bonding with your little ones in Shakespeare's England! Le Keux Vintage in Leamington-Spa invites you to experience the ultimate Daddy/Daughter (or son) photoshoot.
Your little one will have the opportunity to indulge in a complete hair and makeup transformation. Watch their excitement as they see their dreams come to life, with a skilled team dedicated to making them look and feel absolutely incredible. And let's not forget about Dad! He will also have the chance to choose his own stylish hairdo, ensuring that both father and child are picture-perfect for this special occasion.
The memories created during this unforgettable photoshoot will be treasured for a lifetime, so be sure to visit Le Keux's website to secure your booking and discover their prices.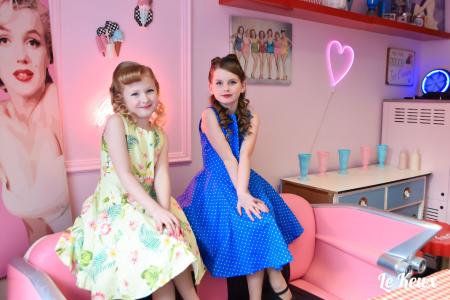 Treat Dad to a Weekend Away 
If you are planning a Father's Day weekend treat, there are plenty of wonderful places to stay in Shakespeare's England; visit the Stay page on our website to browse luxury country retreats, boutique town centre hotels, or charming guest houses and self-catering accommodation. 
However you plan to spoil Dad for Father's Day, you can find plenty of inspiration on our website. Make sure to share your memories with us on social media using #MyShakespearesEngland; we love to see your adventures!