We all deserve a treat once in a while, and there's no better way to relax than with a luxurious spa break. Whether you are in need of a spa day pick-me-up, or looking to get away for a relaxing retreat, in Shakespeare's England you can find a host of spa destinations to suit every need.
Here's our guide to relaxing spas in Warwickshire:
The Elan Spa at Mallory Court Country Hotel & Spa, Near Royal Leamington Spa

Relaxation and rejuvenation are ready and waiting at this country hideaway near Royal Leamington Spa. The Elan Spa at Mallory Court Hotel is a sophisticated, new addition to the Warwickshire spa scene offering a wide range of treatments, soothing experiences and state-of-the-art facilities all tucked away in the grounds of this award-winning country house hotel.
The stylish and contemporary facilities include: a thermal retreat, indoor Hydrotherapy pool where you can bathe away your stresses, or enjoy a relaxing lie down by the poolside, and an outdoor vitality pool with a view where you can kick back and take in your natural surroundings. Make sure to give yourself an energising boost in the steam room and pay a visit to the indoor and outdoor (glass-fronted) saunas.  The extensive treatments accompanied by Temple Spa products, are inspired by nature and designed to rebalance the mind, body and spirit.
Both residential spa breaks or spa days are available, there's even an option to build your own bespoke spa day – you just need to decide which of the many options you want to try first!
Visit the Elan Spa at Mallory Court website for details.
Billesley Manor Spa and Health Club, near Stratford-upon-Avon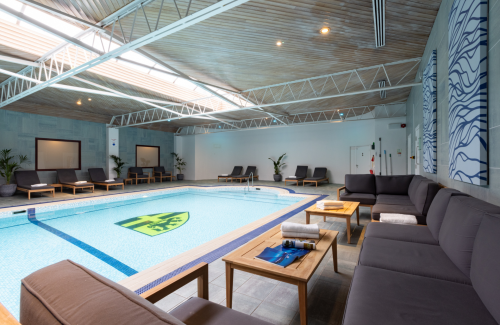 Although spas weren't really a thing in Shakespeare's time, the great playwright himself is said to have frequented the manor house which remains here today. Now a grand country hotel with oak-paneled walls and oozing with sophisticated luxury, Billesley Manor feels like a home from home – on a much grander scale!
The health club and spa is a peaceful oasis, with a chilled out seating area, secluded treatment rooms, indoor pool, steam room and sauna. The treatments here are complemented by ESPA products and include a tempting choice of face and body rituals designed to leave you floating on air.
Billesley Manor offers a selection of residential spa breaks, or the option to visit for a blissful spa day (we warn you, you may not want to leave!)
Visit the Billesley Manor Hotel website for details.
The Stables Spa at Studley Castle, Studley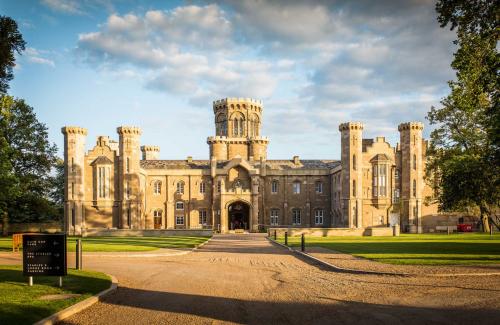 Aaaaand relax….. As you travel along the majestic, tree-lined driveway towards Studley Castle, you will feel your cares melt away. The Stables Spa is a sanctuary of calm with a modern style that contrasts perfectly with the aged grandeur of the main castle building.
Take a dip in the pool, or treat your body to an invigorating steam or sauna before you settle on a lounger and drift away with a good book. The treatment menu offers a choice of specialist facial and body boosts, designed to relax and rejuvenate you.
Visit for a 1, 2 or 3 night spa break or enquire about one of the Stables Spa's new spa day packages.
Visit the Stables Spa at Studley Castle website for details.
The Welcombe Hotel and Spa, Stratford-upon-Avon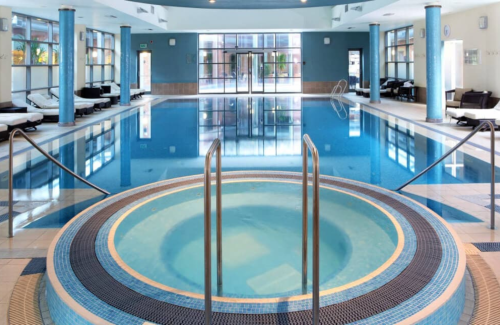 As the name suggests, a warm welcome awaits at The Welcombe Hotel, Spa and Golf Club. This hilltop retreat on the outskirts of Stratford-upon-Avon. The Romans knew a thing or two about taking care of themselves, and the Roman inspired thermal suites at the Welcombe Spa are the place to discover how they liked to rejuvenate after a busy day of Empire building.
You will also find a 15-metre indoor pool, a Swedish sauna, steam room, a lanconium tepidarium, tropical & polar storm showers, an ice fountain, thermal loungers and a poolside whirlpool – not forgetting the outdoor vitality pool! The treatment options invite you to combine dedicated therapist treatment time with the opportunity to experience the very latest in heat and water therapies.
Book a residential stay or drift away for a single day on a relaxed non-residential spa package.
Visit the Welcombe Hotel Spa website for details.
Ettington Park Hotel, near Stratford-upon-Avon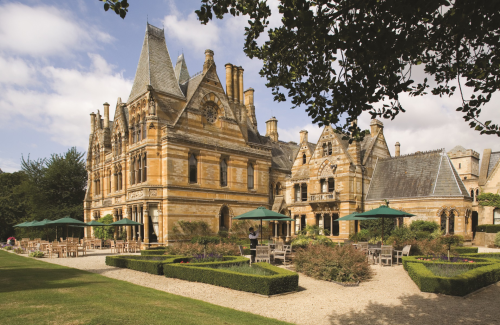 It's time to retreat, to this beautiful Warwickshire countryside retreat! Ettington Park is a neo-gothic style mansion which may look imposing from the outside, but offers an oasis of calm and luxury inside. Within the impressive hotel walls sits a tranquil Health Suite that is for the exclusive use of hotel guests, and the newly opened Redwood Treatment Room, where you can enjoy a range of relaxing treatments to soothe the day away. If you wish, you can also take advantage of the indoor pool, steam room and sauna.
Indulge in a blissful residential spa break, or spa day and your cares will soon be forgotten.
Visit the Ettington Park Hotel website for details.
Mercure Walton Hall Hotel & Spa, Wellesbourne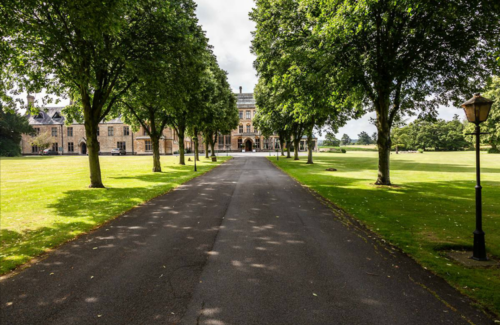 Nestled in the grounds of this 16th century manor house hotel is the Walton Hall Spa. Revive, rebalance and relax with a choice of pampering treatments, take dip in the pool and revive the body in the steam and sauna rooms.
Walton Hall offers a choice of relaxing spa packages for a residential stay or a daytime escape.
Visit the Walton Hall Hotel website for details.
Whether you're looking to relax and unwind, enjoy a treat with friends, or to escape for a total reset, Shakespeare's England has a spa to suit you.
Don't forget to share your adventures with us on social media – #MyShakespearesEngland.