February Half Term has arrived already and if you are looking for ways to entertain the kids that won't break the bank, you will love our round-up of family fun activities and events taking place across Warwickshire this half term. 
Have A Go History!
Kenilworth Castle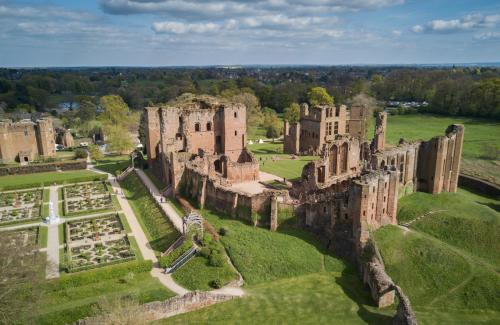 Travel back in time as history is bought to life at Kenilworth Castle! Learn more about the infamous reign of King Henry VIII and hear tales of Robin Hood as you join his band of Merry Men to rescue Maid Marion. Plus, visitors can test their own aim and try their hand at archery.
Book online in advance and save with Kenilworth Castle.
Warwick Castle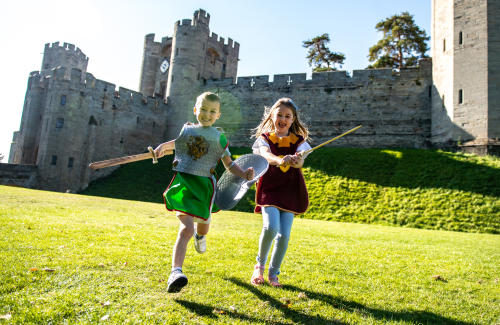 Get your arrows at the ready for Warwick Castle's Festival of Archery! Be astounded by the centuries-old art of archery as expert archers put their skills to the test in a series of exhilarating performances as bows bend and arrows soar right in front of your eyes. Feeling inspired? Try it for yourself and take your shot at 'Have-a-go-Archery'*.
Book your visit online with Warwick Castle.
Dippy at the Herbert Art Gallery & Museum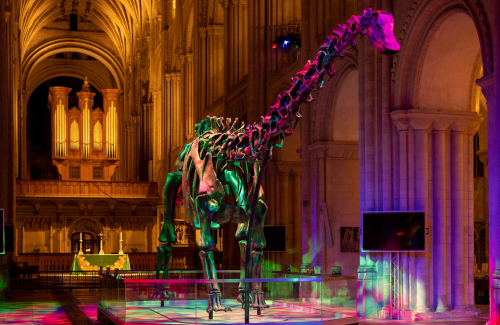 History Hunters take note! There's a new guy in town and you are going to want to meet him! Dippy the Diplodocus arrives to the Herbert Art Gallery and Museum in Coventry from Monday 20th February. The iconic Diplodocus cast , known fondly as 'Dippy' is on loan from the National History Museum.
Tickets must be booked in advance via the Herbert Art Gallery and Museum.
St Mary's Guildhall
The history trail continues over at St Mary's Guildhall, Coventry at their hands-on Half Term History Hunters event from 18th-26th February. There's a chance to to take part in an archaeological 'dig' led by the Guildhall's resident archaeologist, where you will excavate mini sandpits and discover layers of history!
Book your visit online via St Mary's Guildhall.
Fusilier Museum, Warwick
The Fusilier Museum in Warwick has a weeklong programme of special events during February half term to celebrate its reopening. The fun filled programme starts with entertainment from local re-enactment group The Royal Warwickshire Regiment WW2 Living History Group on Saturday 18th February. There will be object handling with items from the museum collection, a treasure hunt, animal quiz and an art competition for children to enter throughout the week. Don't miss the chance to experience the replica WW1 trench where visitors can experience the sights and smells of what it was really like to be in the trenches.
No pre-booking is required, the museum opens 10am-4pm (excluding Sunday 19th), check admission prices here.
Market Hall Museum, Warwick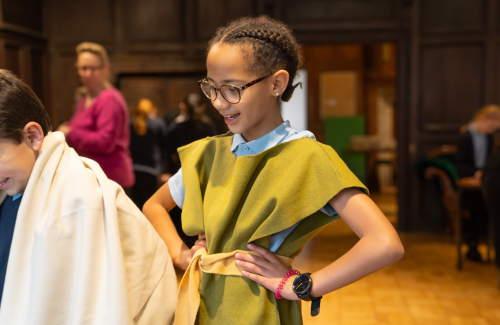 Explore the myths and legends of ancient Roman culture on Thursday 23rd February at the Market Hall Museum in Warwick. Complete the 12 Labours of Market Hall to become a museum mythology hero! Create some Roman crafts, learn how to wear a toga and design a mythological mosaic, then hear some of the stories of ancient Rome from storyteller Pyn Stockman.
Event runs from 10am-1pm with storytelling sessions will be held at 10.30 and 11.30am. £5 per child.
Please book in advance at www.warwickshire.gov.uk/heritageboxoffice
The Great Outdoors!
National Trust Charlecote Park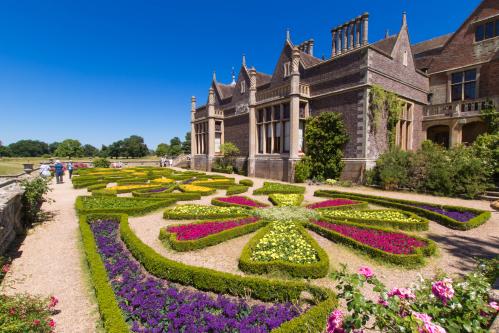 Grab your boots and blow off some steam in the great Warwickshire countryside at the February half term Welly Wander at Charlecote Park. Enjoy adventures in the parkland on the Welly Wander trail, every day from 18th – 26th February, from 9am – 5pm, with last admission at 4pm.
£2 per trail (admission also applies), booking is not needed. Visit Charlecote Park for visitor details.
Compton Verney, Spectacle of Light
Let the little ones stay up a bit later in the holidays as you discover the night-time wonder of Compton Verney this half term through a wonderful Spectacle of Light and sound! Enjoy the beautifully illuminated trail as you walk through the majestic woodland and around the parkland all lit under the stars. Afterward, grab a bite from the ever-popular Digbeth Dining Club. It's surely a spectacle not to be missed!
Book your visit online with Compton Verney.
Intrigue the Imagination!
British Motor Museum
Continue the theme of colour and fun at the British Motor Museum where families can discover a palette of possibilities with a range of colour themed activities for half term from 11th-26th February.
Take a colourful stroll through the Museum with the Colour Creator Trail, build a colourful 'ArtBot', enjoy a family Colour in the Collection tour and take part in Science of Colour shows with the Museum's resident scientists, Professor Pickle and Doctor Pumpkin.
All activities are included in the main admission price. Book online with the British Motor Museum.
Magic Alley, Stratford-upon-Avon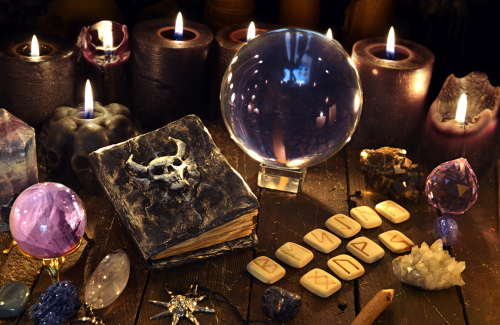 Lovers of magic will be spellbound at the launch of the new event Witchcraft and Wizardry experience at Magic Alley where families undertake a quest and complete puzzles and riddles based on alchemy, divination, astrology, magical creatures and more. Afterwards, explore the Magic Alley Magical Emporium to find the perfect keepsake souvenir.
This event is recommended for children over 6 and suitable for older children and adults with an interest in all things magical. The experience on average lasts 45 minutes to an hour.
Book online via Magic Alley.
Stratford-upon-Avon Butterfly Farm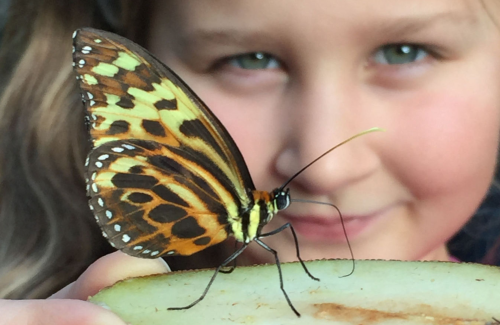 New to Stratford-upon-Avon Butterfly Farm this half term from 18th – 26th February, is a pair of Emperor Scorpions, one male and the other female. They are residing in Minibeast Metropolis where visitors can get up close to them (behind the safety of glass!) There is also a chance to enjoy Minibeast Handling sessions, Pupae Preparation sessions, and a Beetle Demonstration throughout the week.
For timings and admission information visit the Stratford Butterfly Farm website.
Kids Eat Free at Charlecote Pheasant Hotel!
Charlecote Pheasant Hotel are inviting children to eat free in their restaurant from Monday to Friday and during school holidays. The offer includes one free children's' meal from the children's menu with every adult meal purchased over £10.95.
To book call the hotel and quote 'KIDS EAT FREE'  on 01789 335960
Where to Stay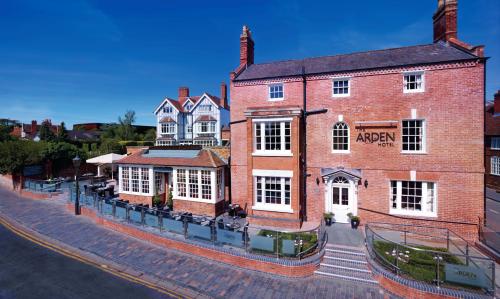 With a wide choice of accommodation from peaceful country retreats and boutique town centre bolt-holes to cosy bed and breakfasts, and self-catering stays – there is something to suit all tastes and budgets. Find a place to stay in Shakespeare's England here.
Keep an eye on our What's On pages for a full calendar of events and activities. taking place in Shakespeare's England all year round.
We hope you have a wonderful half term in Shakespeare's England and don't forget to share your stories and adventures with us on social media – #MyShakespearesEngland.