South Warwickshire, known for its picturesque landscapes and historic towns, boasts a vibrant culinary scene that will tantalise your taste buds. From quaint family-run eateries to Michelin-starred establishments, this destination has it all.  
Join us as we take a culinary journey through South Warwickshire, uncovering its unique flavours and dining experiences. 
Hooray's Gelato in Stratford upon Avon: A Sweet Symphony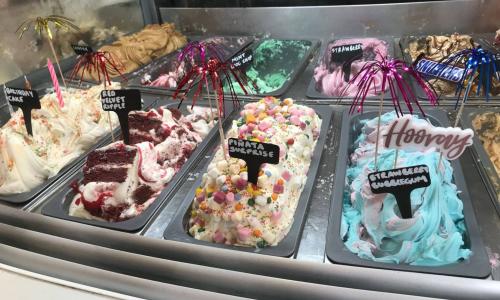 Our culinary adventure begins at Hooray's Gelato in Stratford upon Avon, where ice cream dreams come true. Hooray's is a delightful ice cream parlour known for its incredible flavours and innovative creations. Every scoop is a lovely surprise, from classic vanilla to exotic combinations like lavender and honey. The charming atmosphere and friendly service make it a must-visit spot for dessert enthusiasts (as they also serve mouth watering waffles, crepes, sundaes and more). 
El Greco in Stratford upon Avon: A Taste of Greece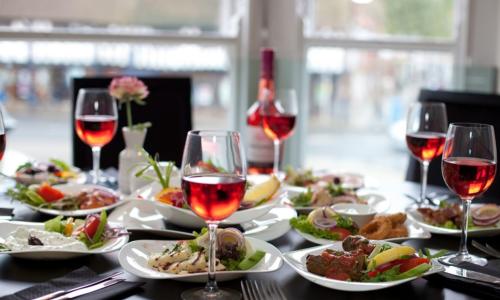 Transport your taste buds to the Mediterranean at El Greco, a family-run gem in Stratford upon Avon. Here, you can savour the authentic flavours of Greece with every mouthful. From succulent souvlaki to creamy tzatziki, El Greco offers a delectable journey through Greek cuisine. The warm and welcoming ambience adds to the overall dining experience, making it a favourite among locals and visitors. 
The Four Alls in Welford-on-Avon: Handcrafted Pizza Perfection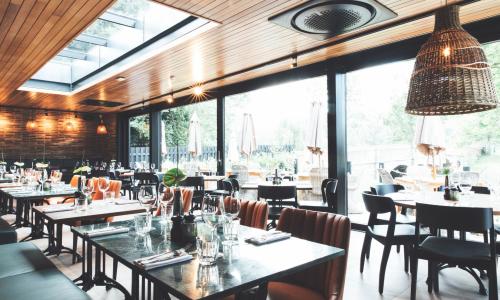 The Four Alls in the pretty Warwickshire village of Welford-on-Avon is an authentic pizza paradise for pizza lovers. Their pizzas are a work of art, made with fresh, locally sourced ingredients and cooked to perfection in a wood-fired oven. Whether you prefer a classic Margherita or something more adventurous, The Four Alls has a pizza to satisfy every craving. But that's not all – their menu is a treasure trove of delectable dishes waiting to be explored. To top off this gourmet experience, their outdoor seating area offers a picturesque view of the River Avon. It creates the perfect backdrop for relaxed evenings, whether you're sharing drinks with friends or bonding with family. 
The Cross in Kenilworth: Michelin Starred Excellence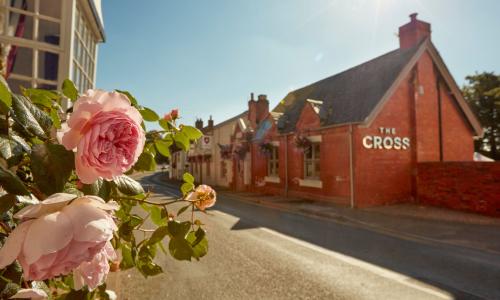 Guided by Chef Director Adam Bennett's expert vision, The Cross in Kenilworth is dedicated to elevating traditional British cuisine by crafting a menu that resonates with and reflects the changing seasons. Their culinary dedication earned them a prestigious Michelin Star a mere 12 months after their September 2014 opening, an accolade they proudly retain to this day. 
Each dish is a masterpiece, meticulously plated and brimming with an explosion of flavours. From their delicious Cornish Crab Soup to the melt-in-your-mouth tenderness of the Pavé of Hereford Sirloin, The Cross promises a gastronomic journey that will carve unforgettable memories into your culinary repertoire. 
Baraset Barn in Stratford upon Avon: Rustic Charm and Delicious Food 
Baraset Barn on the outskirts of Stratford upon Avon is the perfect choice for a dose of rustic charm and delectable cuisine. This cosy eatery combines a welcoming ambience with a diverse menu. From hearty pub classics to contemporary dishes, there's something to please every palate. Be sure to pair your meal with one of their fine wines or craft beers for a complete dining experience. 
The Warwick Arms Hotel: Where Accommodation Meets Culinary Delight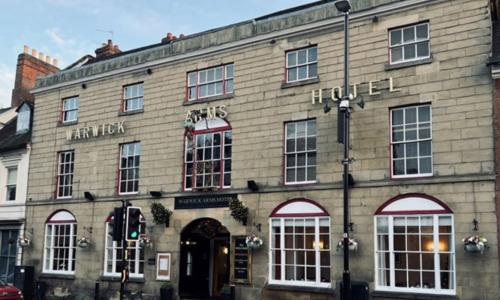 If you're seeking excellent accommodation and food, look no further than The Warwick Arms Hotel. Situated in the heart of South Warwickshire, this historic establishment offers various dishes to satisfy all tastes. Whether you're staying overnight or just dropping by for a meal, their extensive menu has you covered, from traditional British dishes to international flavours, including hearty burgers, delicious Caesar salads and more! 
Rose and Crown in Warwick: A Taste of History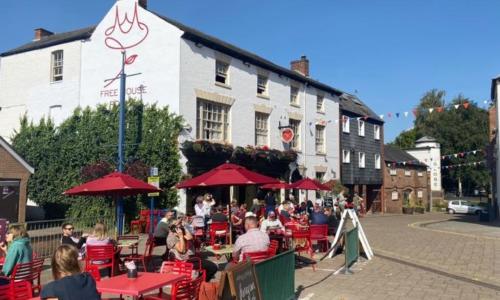 The Rose and Crown in Warwick offers a culinary experience and a journey into history. With its timbered façade and cosy interior, this charming pub serves traditional British fare with a dash of modern flair. Enjoy a hearty meal in a setting that dates back to a bygone era, making it a delightful stop on your culinary tour. 
Riverside Elegance at The Boathouse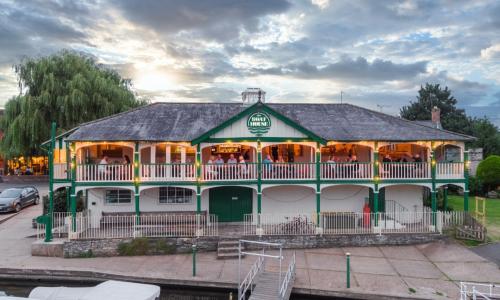 Our culinary journey comes to a close at The Boathouse, Stratford-upon-Avon - a delightful independently-owned bistro and bar nestled on the south side of the River Avon. This charming establishment offers freshly prepared dishes in a welcoming riverside ambience. Housed within an 18th-century boathouse, the restaurant boasts a first-floor dining balcony that treats diners to breath taking panoramic views of iconic landmarks, including the Saxon Clopton Bridge and the Royal Shakespeare Theatre. The well-stocked bar complements the experience with a diverse selection of drinks, while the menu, crafted from locally sourced ingredients, showcases British and European-inspired seasonal dishes, delectable Sunday roasts, and timeless bar snacks. Whether you seek a morning coffee, a leisurely lunch, or an evening of dining with friends, The Boat House provides an elegant and scenic riverside retreat. 
In South Warwickshire, the culinary scene is a diverse tapestry of flavours and experiences, making it a destination not to be missed for food enthusiasts. Whether you're indulging in sweet treats at Hoorays or savouring Michelin-starred cuisine at The Cross, South Warwickshire has something for every palate.  
So, embark on a gastronomic journey through this charming region and discover the culinary treasures that await you. Search our website for more inspiration on places to Eat and Drink in Warwickshire here.